Buzaao International Pvt. Ltd. Brand Design and Developed By CaracalEye®
Buzaao International Pvt. Ltd. Brand Design and Website with software Design and Developed By CaracalEye®
Buzaao is the most awaited national initiative for Fire Safety Equipments and services. Now get the best answer for your all requirements is just a click away. Buzaao – Because we can – a quintessential hub for all Fire Safety Requirements.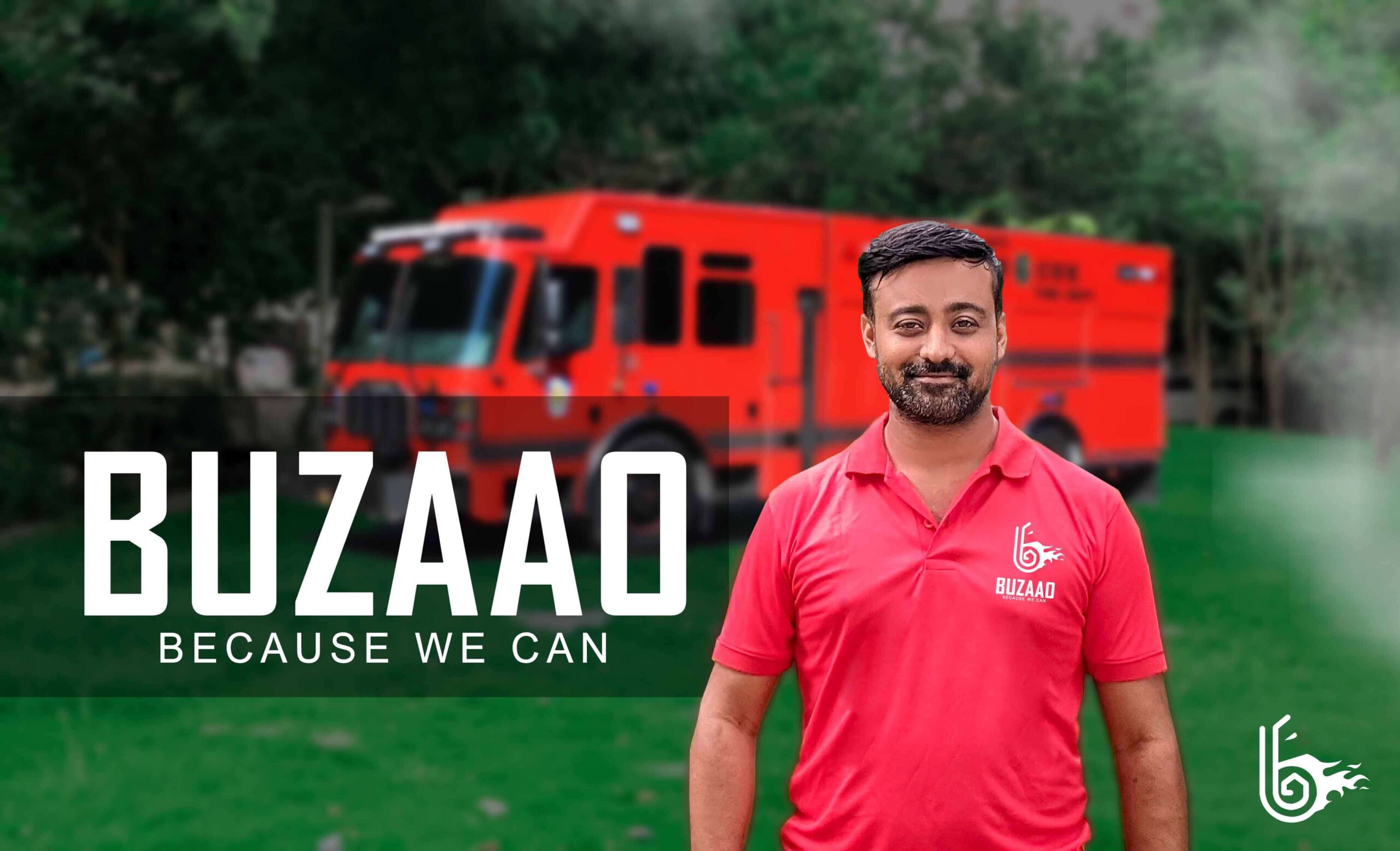 Introduction:
CaracalEye takes pride in delivering cutting-edge software solutions to businesses across various industries. In our latest collaboration with Buzaao Company, we have developed a comprehensive Fire Management Software and an ecommerce website dedicated to fire products and services. This blog post explores the features and benefits of these solutions, highlighting how they enable efficient staff management and enhance the fire safety ecosystem.
Fire Management Software:
CaracalEye's Fire Management Software is designed to simplify the complex task of managing staff and fire equipment. This user-friendly application allows businesses like Buzaao Company to seamlessly monitor and control their workforce and fire safety assets. Key features of the software include:
Staff Management: The software offers a centralized platform to manage employee records, schedules, and certifications. It streamlines the process of assigning and tracking tasks, ensuring efficient workflow management.

Fire Equipment Tracking: Buzaao Company can easily track and maintain their fire equipment inventory, including extinguishers, alarms, and safety gear. The software provides alerts for equipment maintenance and ensures compliance with safety regulations.

Incident Reporting: In the event of a fire or safety incident, the software facilitates real-time reporting, allowing immediate action to be taken. Detailed incident logs can be generated for analysis and future reference.
Buzaao Fire Ecommerce Website:
To further enhance Buzaao Company's online presence and customer experience, CaracalEye has developed an ecommerce website dedicated to fire products and services. This website enables users to conveniently purchase fire safety equipment, book fire safety services, and access valuable resources. Key features of the Buzaao Fire Ecommerce Website include:
Product Catalog: The website showcases a comprehensive range of fire safety products, complete with detailed descriptions and specifications. Customers can easily browse and compare different options before making a purchase.

Service Booking: Users can book fire safety services, such as equipment installation, maintenance, and training sessions, directly through the website. The booking system is user-friendly and offers flexibility in scheduling.

Resources and Guides: The website provides informative resources and guides on fire safety best practices, regulations, and emergency procedures. This valuable content enhances customer awareness and educates them on proper fire safety measures.
Conclusion:
CaracalEye's collaboration with Buzaao Company has resulted in the development of powerful software solutions that streamline fire management and enhance customer experience. The Fire Management Software empowers businesses to efficiently manage their staff and fire safety assets, ensuring a safe and compliant environment. Meanwhile, the Buzaao Fire Ecommerce Website offers customers a convenient platform to purchase fire safety products and access essential resources. Together, these solutions contribute to a comprehensive fire safety ecosystem. Contact CaracalEye today to explore how our innovative software solutions can propel your business forward.